SONGWRITERS OF A NEW GENERATION

Songwriters Of a New Generation (SONG) is an umbrella program consisting of two separate mentorship projects available to public, private and band council schools, as well as non-profit youth groups and community centers across British Columbia.
QSONG
Queer Songwriters of a New Generation is a 9-week songwriting workshop for queer, trans* and allied youth in the Lower Mainland. Queer Songwriters of a New Generation gives youth ages 14-24 the space to develop and refine their songwriting chops, from beginner all the way to advanced levels. Led by queer singer/songwriters and composers, QSONG also includes recording opportunities at Nimbus School of Recording Arts, guest appearances by some of Canada's top queer artists and performance opportunities at the Queer Arts Festival and East Side Pride.
MEET OUR MENTORS!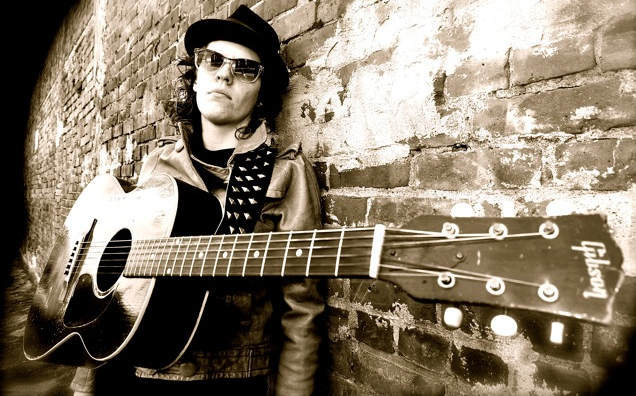 Singer/Songwriter, QSONG Head Mentor 
Having released her third album entitled Out Of The Woodwork, Sarah has also collaborated on recordings such as "Don't You Think We Should Be Closer" by Edmonton's Mark Davis of Old Reliable, and "A Small Wonder" by A.C. Newman of the New Pornographers.  Sarah has played live with artists including Mike McDonald of Jr. Gone Wild, and Dan Mangan. Sarah Wheeler "has the presence of a 40-foot lady ape stomping on her enemies."…an "effortlessly big voice"-Adrian Mack The Georgia Straight. Out of the Woodwork is the culmination of over 20 years of songwriting experience for Wheeler.  A musical heritage inherited from her grandfather, a Vancouver pianist that backed jazz greats including Nat King Cole and Sammy Davis Jr. She has been called "One of Vancouver's punchiest indie singers" by  Fish Griwkowsky (Edmonton Sun).
GUEST MENTORS
RODNEY SHARMAN – Composer & Flutist
KATE REID – Folksinger, Educator & Activist
ELLEN MARPLE – Trombonist & Educator
CATHERINE HILTZ – Songwriter, Bassist, Hot Panda
DAVID METZER – Musicologist, UBC School of Music
David will present a special QSONG session on the "History of Queer Artists in Music", May 22 2015
*SUPER SECRET GUEST TBA!!
PROGRAM DETAILS
QSONG is a free program that works to recognize the unique barriers to participation that many LGBTQ* youth experience. In addition to its many benefits, the program also provides incentives to those who complete all components of the course.
There are 3 drop-in sessions on Friday, March 27, April 24, and May 22, 2015, where interested participants can attend a demo of the program, meet our head mentor Sarah and sign-up in person. After the drop-in sessions,  weekly sessions start Friday, May 29nd and every Friday following until July 25th.
Location: Roundhouse Community Center (181 Roundhouse Mews, Vancouver, BC). Wheelchair accessible. Transit via Canada Line (Yaletown/Roundhouse Station) or bus routes C21, C23 or 17.
UPDATE: March 27, 2015 – The first drop-in session has been moved to Gordon Neighborhood House (1019 Broughton St, Vancouver, BC V6G 2A7) located in the West End. Please call (604) 683-2554 or see Translink.ca for transportation info.
Proudly brought to you by Access to Music Foundation and the Queer Arts Festival presented by Pride in Art.
Made possible with the generous support of Coast Capital Savings, Vancouver Foundation, Nimbus School of Recording Arts, Vancouver Pride Society and Art Song Lab.
SONG in Schools
SONG in Schools provides professional songwriting mentors who visit class rooms as a weekly after-school club or during the school day. These mentors share basic music business education, provide a safe place for students to express themselves, show students how to be part of (and build) a community, as well as teach the age old craft of songwriting.
Having worked with numerous schools since 2005, this program has been extremely well received by students and administration alike. With success stories such as having students performing at the Juno Awards Gala Dinner, students winning songwriting contests, and the group of students in the band called The Latency (who signed a record deal right out of high school and had three #1 hits on Much Music), the program mentors provide knowledge which can only come from years of experience. This experience is then passed on to the students, helping them grow as artists and people.
Benefits of SONG
SONG enhances what students are taught in their school music classes and teaches them how to incorporate those fundamentals into the art of songwriting. Weekly classes provide students with what they need to create, fine tune, and perform their songs throughout the year (including summer). Current pop songs are chosen by the students and analyzed together in a healthy critical fashion to understand what makes a popular song and to teach critical media theory.
SONG provides performance opportunities for students and completes the program with a year-end recital or coffee house so that friends and family can see what the students have been working during the program. During the yearly recital, students receive valuable feedback from a panel of music industry judges. Some of our past judges and guest mentors have included Ryan Guldemond (Mother Mother), Garth Richardson (Nimbus School of Recording Arts, Fader Mountain Sound), Jim Vallance (Bryan Adams, Aerosmith, Ozzy), Vincent DeGiorgio (NCYNC), Dane DeViller (Kelly Rowland, Jessica Simpson, The Corrs), Tommy MacDonald (Hedley), Danny Craig (Default), Mike Reno (Loverboy), Faber (Faber Drive), and more.
For more information about SONG, or to get your school involved, please Contact Us.
What Students are Saying about SONG
"I have high praise for your initiative and creative delivery format. I have been delighted with the care, ingenuity, and sense of organization your program has provided to some very talented young people. Endeavors like yours are exceptional" – SONG student parent
"…they [mentors] … genuinely care. They'll help you outside of the classroom like they have for me. I graduated in June 2008 and I've gone to their shows, had business meetings, gone to studios, writing sessions and they've even helped me to get into the newspaper. I was on the front page! Furthermore not too long ago I was invited to go on a field trip to Mushroom Studios which has developed into my new job!" – Alexis Douglas, SONG student